Welcome to PetFinder.my - launched today to commemorate the 1-month anniversary of saving our dear little Chanelle!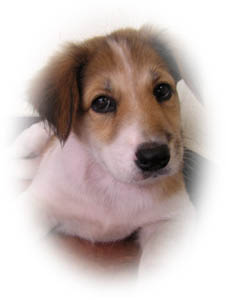 This website is designed with 3 goals in mind:
To Facilitate Better Communications
Right now there is a lack of organized presentation of information to potential adopters and communications / requests are often ad-hoc. By having a system with properly profiled pets, rescuers and adopters, a lot of back-and-forth communication can be eliminated, resulting in much more effective rescue efforts, location of temporary foster homes, and pairing of the dogs and adopters.
Economy Of Scale
Instead of having each of the rescuers putting up individual ads in websites, newspapers etc, we can now promote a single, unified resource - the website. Ads can be directed towards this website and enquirers can be presented with much more choices by selecting from our pool of pets available for adoption. In fact, the chances would be higher for adopters to find a suitable pet this way.
Educating The Public
To generate a vibrant non-profit community within our service, providing assistance to the public and educating people on how to manage pets responsibly. This service will also serve as a forum for the public to expose irresponsible owners that ill-treat their pets. Although we do not have the authority to punish these owners, we can use the power of media to put a shame on them. We can also assist SPCA and PAWS in reaching out to more adopters and donors.
Let's work together to help provide a proper shelter for the poor, homeless animals out there!
Note: This forum uses a separate membership system from your PetFinder account. Please click on the REGISTER Link to sign up for the forum membership.