Forum Member,
Please come for visit.
Combined Schutzhund - PAA Agility Trials
Dates : 30, 31 August 2008
Venue : Iskandar Polo Club Ipoh
Organizers : Perak Working Dog Club
Penang Agility Association
Sponsor : The TigerLand Canine Academy, Malaysia - Thailand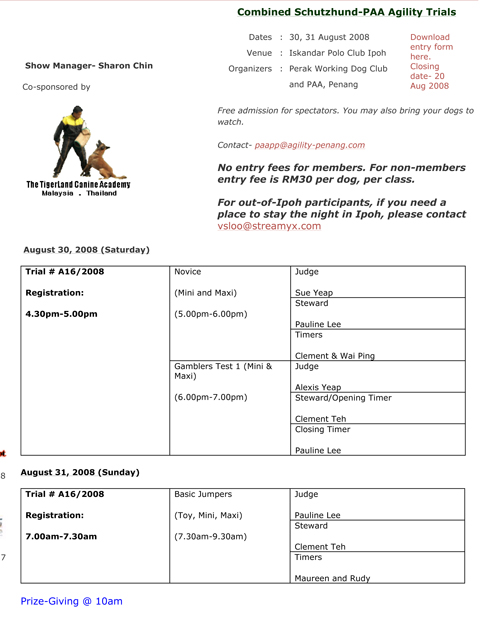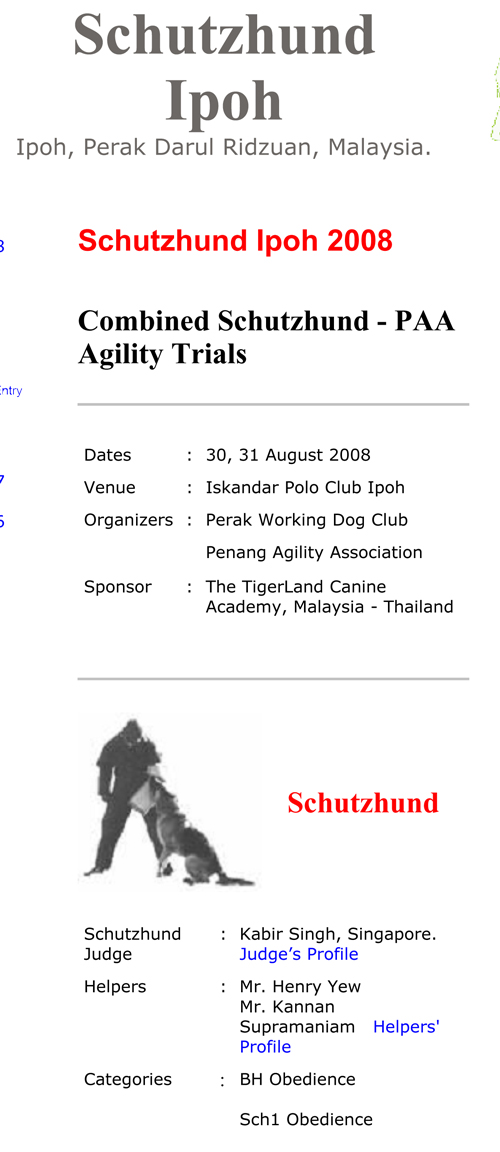 For more information please visit
http://www.schutzhundipoh.com/Schutzhund_Ipoh_2008.htm
http://www.agility-penang.com/index.htm
http://www.tigerlandk9.com/
__________________
Please review Petfinder Forum Rules , or if you are new, or have not yet read them, please get familiar with them. Thanks.
Petfinder Forum rules
Sometimes,things in life are out of our control. We just need to accept the fact.
Rocky, Ricky and Rusty is my best friend.