To dog lover,
You must get one!!!
Bark magazine is the voice of modern dog culture, chronicling life with dogs today. There is never been a magazines like Bark—our award-winning title brings together an entertaining mix of stories and commentary that is humorous, poignant, instructional and inspirational. A magazine about life with dogs.Topics explore behavior & health; recreation & travel, culture & community; art & literature -plus great cartoons. All packaged in eye-catching, stylish design.
"If it's not a Bark Magazine, It's just a Magazine" - PetMySite.com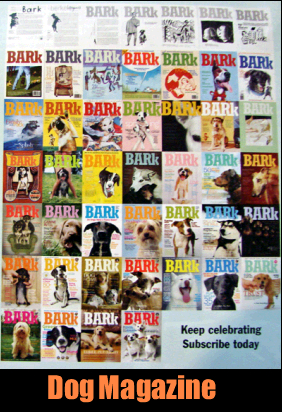 you can find more detail at
http://www.petmysite.com/dogmagazine-c-21.html
__________________
Please review Petfinder Forum Rules , or if you are new, or have not yet read them, please get familiar with them. Thanks.
Petfinder Forum rules
Sometimes,things in life are out of our control. We just need to accept the fact.
Rocky, Ricky and Rusty is my best friend.