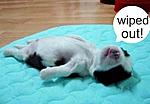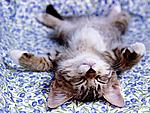 Although there are many vets around, some are incompetent, careless or both. Others fail to deliver adequate care bcoz their singular focus on profits makes them unwilling to pay for good-enough employees, equipment, supplies, re-uses single-use surgery supplies etc, - this unconscionable cost-saving devices causing unnecessary deaths and suffering. This has become commonplace.


Our pets are part of the family, choosing a good vet is crusial. therefore, the best way is to ask people who hv the same approach to pet care as u. Start with a recommendation from a friend, neighbour, animal shelter worker, dog trainer, groomer, etc.
Things to consider in choosing a good vet:-
1) Bring ur pets for a well cek up before making a sick call wif ur pets, and before letting anyone do anything to your pet, look for the vet's license.The law requires it be posted in a conspicuous place.
The ideal vet for u and ur pet is someone who should be friendly, compassionate, & caring. They should be confident in their treatment of ur pet.
2) Make sure u feel safe & comfortable communicating to the vet & staff, willing to answer all of ur questions, it is important coz ur pet cannot talk & u hv to be the voice & therefore, make sure u feel comfortable communication with the people involved, u can identify a caring and compassionate vet thru their thorough care of animals and give advice even if it is not paid for
3) Good vet know that cleanliness, odor free, and good sanitation is important both in the operating room & elsewhere in the clinic as well.
4) Fees for basic care, surgeries & boarding, do compare with other clinics in the region. It is important to cek or else u may end up getting ripped off by some unethical vet for unneccessary charges.
But again, cheapest isnt the best, skill is also important, u may observe for urself the facilities while visiting, also, those
that are good at what they do.
WHEN THE VET RECOMMENDS TREATMENT..
1). Meds: Ask vet the name of the medication & the dose. Write it down & then check the label to make sure they match.
2). Surgery or other treatment - Before agreeing to anything:
Know abt the procedure, Hit the books, or Internet. If you're given a diagnosis, check it out. Learn the cause, symptoms and customary treatments. That way you'll know if your pet is being used for some new procedure. You'll also know if the surgery is really necessary.
3). Ask how many time he has done the proedure & the success rate. If possible, get names and numbers of owners of patients who had same treatment or surgery. Call them all!
4). GET A SECOND OPINION - ESPECIALLY FOR SURGERY. WOULD YOU DO ANY LESS OR YOURSELF???
5). Who will do what? Find out what part of the treatment the vet will do & what parts will be done by "assistant". THIS IS ESPECIALLY IMPORTANT WITH REGARD TO POST OPERATIVE CARE. There is 1 case where a vet assigned the injection of insulin to his assistant that didn't know anything about diabetes, insulin, or insulin shock. The assistant then gave kitty 10 times the correct dose and didn't know how to bring kitty out of the resulting insulin shock......... Kitty died.


The final and most important question to ask yourself is : Are u comfortable? If u juz plain feel at ease whenever u and ur pet are in the vet's office, then u hv the right vet. But if u feel a vague discomfort when dealing with the vet, and if ur pet seems to feel the same way, look elsewhere.
.................................................. .................................................. ....