Petfinder members,
Who interest would like do giving petfinder flyer at 6 and 7 Dec at PAA event at Penang? you can stand at same with spca booth. That two day I no time do that. If someone interest let me know, before this friday.
p/s: who interest would like be voluntee as photographer, may contact me.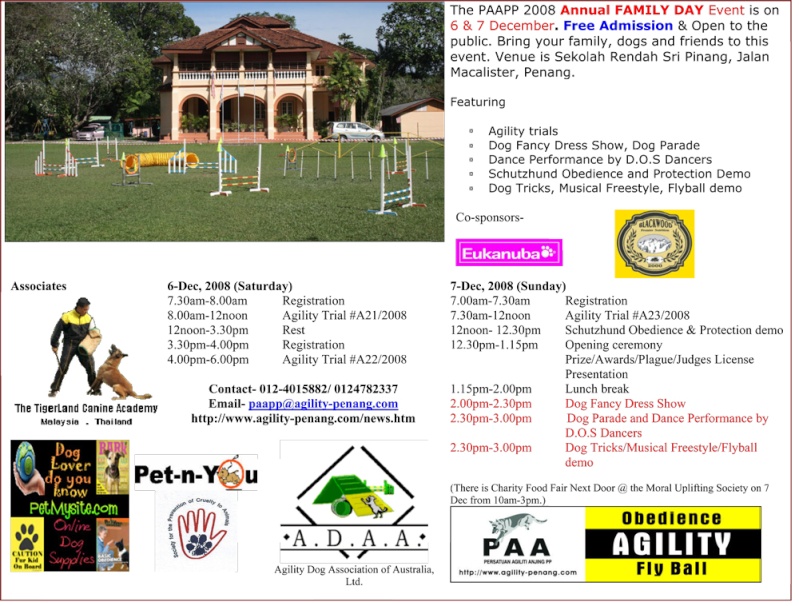 __________________
Please review Petfinder Forum Rules , or if you are new, or have not yet read them, please get familiar with them. Thanks.
Petfinder Forum rules
Sometimes,things in life are out of our control. We just need to accept the fact.
Rocky, Ricky and Rusty is my best friend.