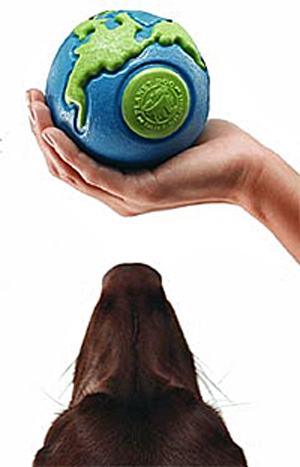 Explaining the science of a good chew. The key to buying the most durable Orbee-Tuff toys for your dog is understanding three things:
The mechanics of a dog's jaw
The physics of size & shape
Your dog's chewing
Anything becomes more susceptible when it's able to reach the back of a dog's jaw. That's where they do all their hard-core chewing. But give a dog the appropriately-sized, round,hollow ball made of super-durable Orbee-Tuff and they can chew for hours - because they cannot get it to the back of their jaws. If you have a very aggressive chewer (chews through tires, deck-posts and bricks - all of which we have heard) stick with the perfectly round shape toys.
Be sure to buy appropriately-sized toys for your dog! Not only will this ensure a longer-lasting toy,but it will keep your buddy safe from potential choking. Remember to always supervise your dogs play and immediately remove any toys at the first sign of damage.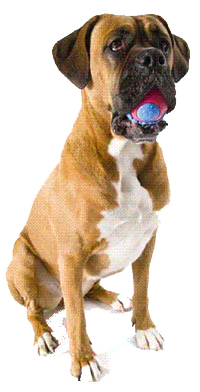 __________________
Please review Petfinder Forum Rules , or if you are new, or have not yet read them, please get familiar with them. Thanks.
Petfinder Forum rules
Sometimes,things in life are out of our control. We just need to accept the fact.
Rocky, Ricky and Rusty is my best friend.